Storyboard Gallery
Beautiful Something
FADE IN:
SAN FRANCISCO -- CITY STREETS -- NIGHT
BRIAN, 21, stands near the entrance of a closed record store. The street is noisy with TRAFFIC, MUSIC and LAUGHTER. Brian wipes tears from his eyes and sniffs. He smokes his CIGARETTE gently.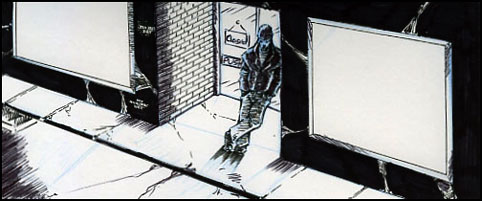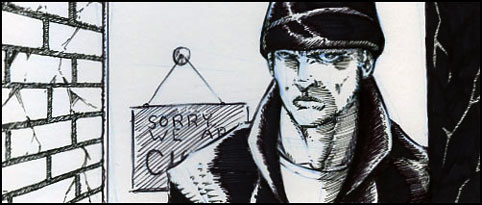 Brian watches a WHITE LIMOUSINE drive past. An OLDER GAY COUPLE walks by in the opposite direction, hand in hand. One of the men smiles at Brian. Follow them to...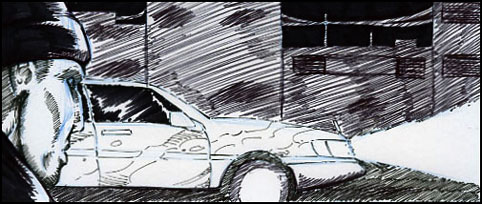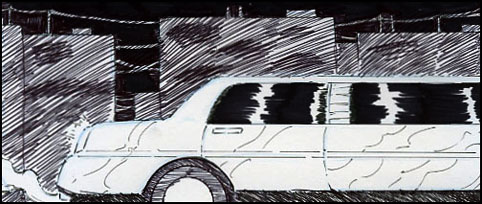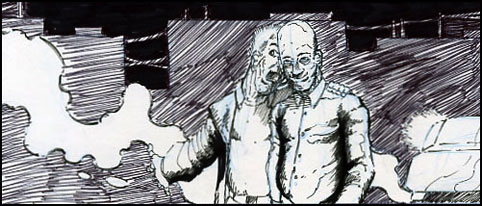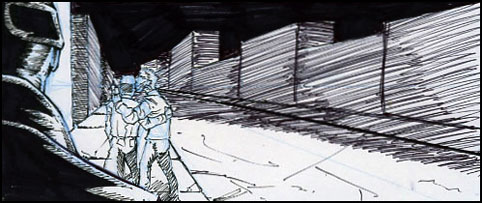 JIM, 23, WALKING UP THE SIDEWALK TOWARDS BRIAN.
Jim slows when he sees Brian and they sort of grin at each other. There's a connection. Jim nods in the direction he's going, begins to back away. Brian follows.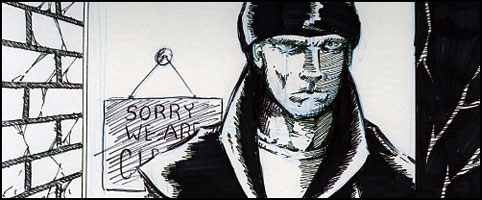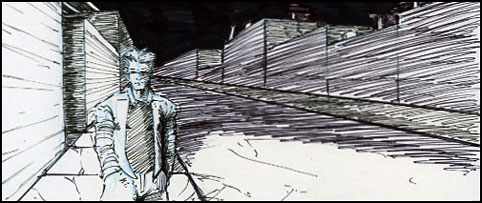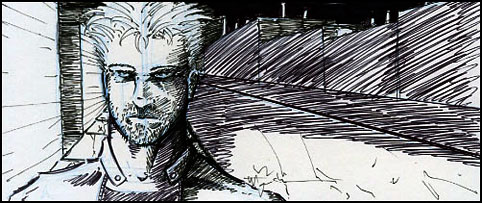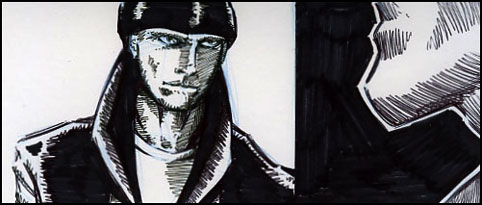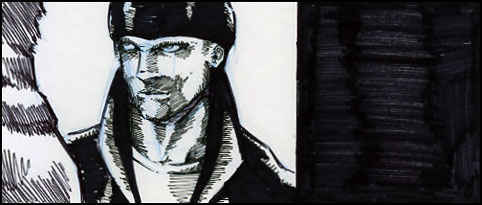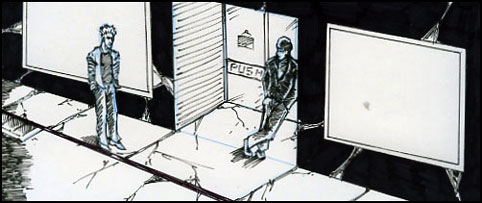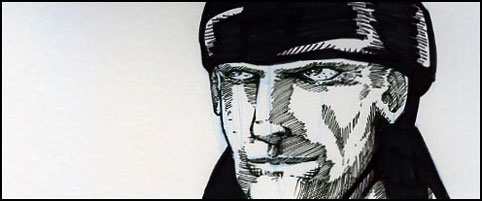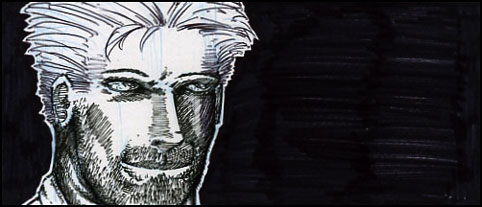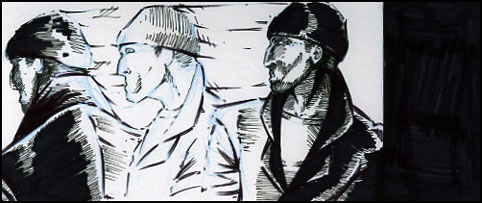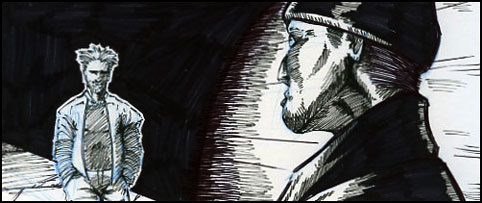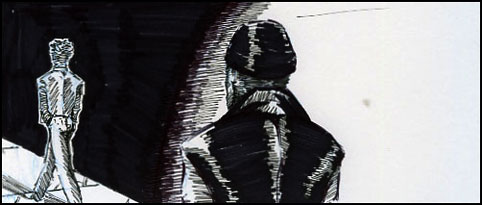 CUT TO:
WAREHOUSE ALLEY -- NIGHT
Jim and Brian are huddled against each other in a dark alley. They have just finished having sex.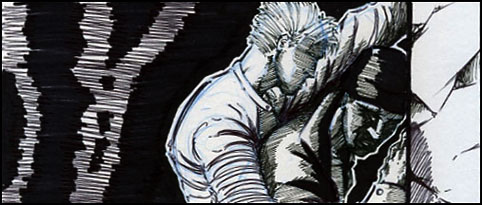 Jim backs away from Brian and leans against the opposite wall to catch his breath. He holds his pants up with his fist.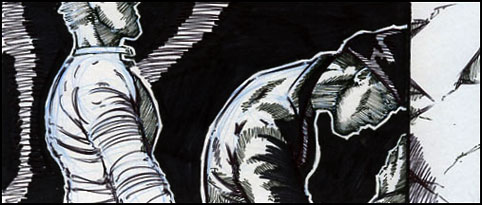 Brian's sweaty face is still pressed against the concrete. Slowly, he buckles up and turns around.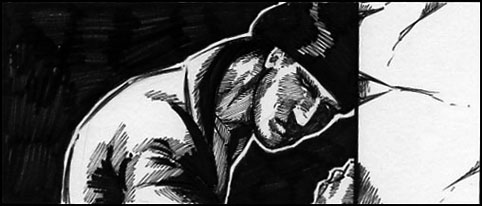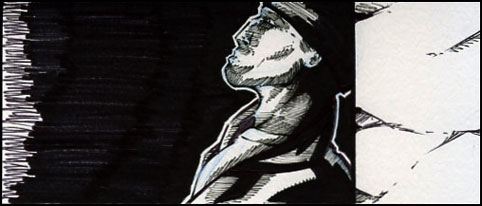 Their eyes meet. They both almost laugh, surprised by their own intensity. Brian offers his hand.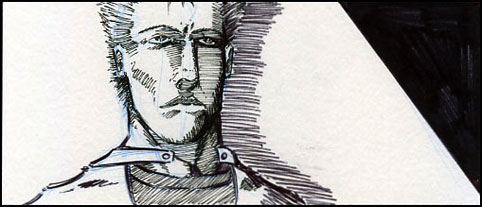 BRIAN: "Hi. I'm Brian."
JIM: "Jim"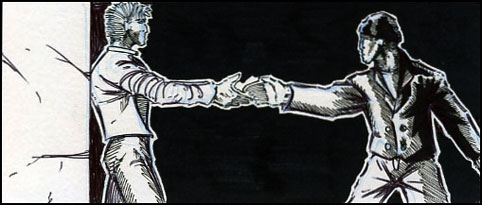 Jim shakes Brian's hand. The IMAGE FREEZES. MUSIC.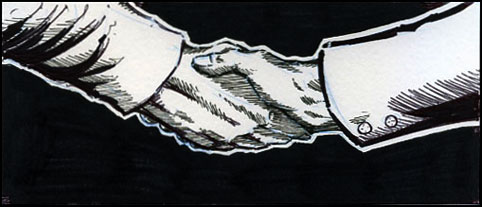 OPENING TITLES.
FADE TO BLACK